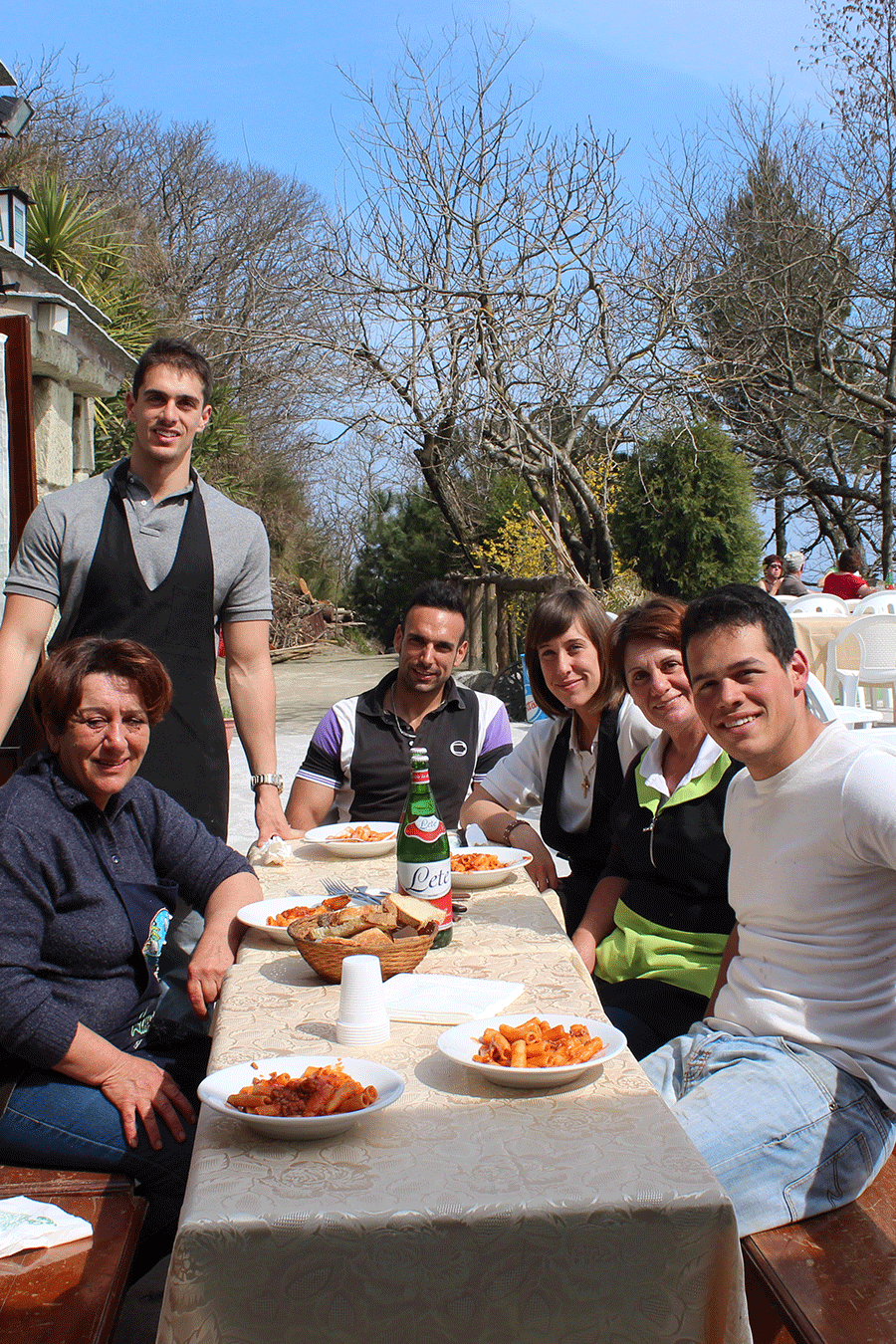 About
---
"La Grotta", which was excavated by hand from a block of tuffaceous stone,was opened in 1965 by Trofa Orlando Fiore and Nocera Maria.
It is a small refreshment point at the top of Mount Epomeo (the mountain that dominates the island of Ischia) and originated as a quaint, simple, family restaurant. During the course of time, thanks to the dedication of the two daughters, Teresa and Fiorella, "La Grotta" has become a more inviting destination for many a customer.
In this location of unparalleled natural beauty, visitors can enjoy typical local specialities of bruschetta, ham, goat cheese, bacon, home-made chips, burrow-raised rabbit and mixed salads of home-grown products, accompanied by excellent local wine – all of which is prepared and served by the Trofa sisters and family.
Come to visit us, we'll look forward to seeing you!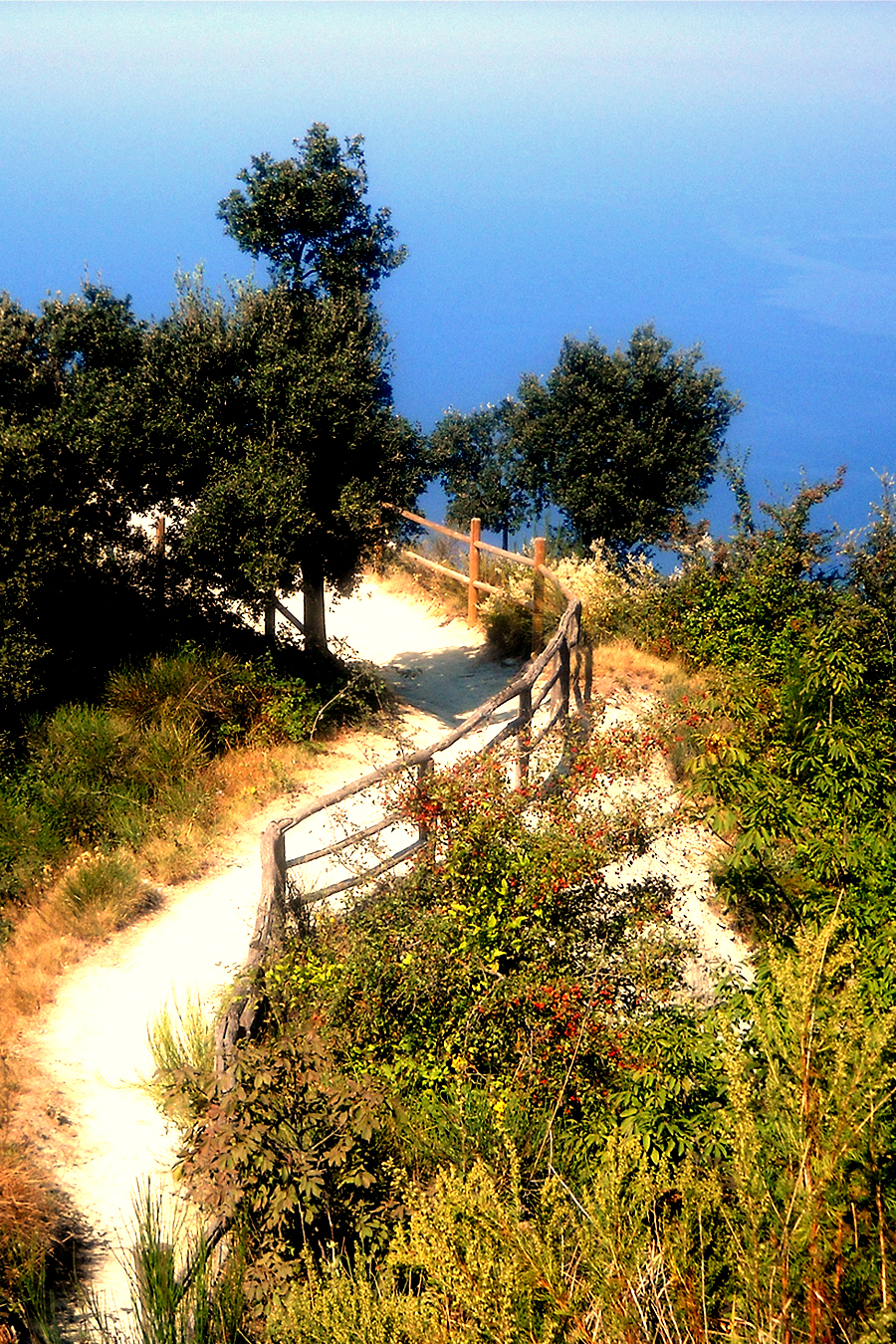 Mount Epomeo
---
Mount Epomeo lies majestically in the territory of Serrara Fontana and, at a height of 789 m, it dominates the whole island, allowing visitors to enjoy a breathtaking view.
Serrara Fontana can be reached by bus (CD from Ischia Porto or CS from Forio) and, after passing through the various towns, both buses stop about 3 km from the peak of the mountain.
To reach "La Grotta" on foot, follow "Via Militare". By car follow the same lane and park after a distance of about 1.5 km then continue on foot for the rest of the way. The final part of the lane is a mule track which extends for about 1 km and passes through typical Ischitan vegetation with nature trails, numerous plots of land and tuffaceous rocks with both man-made and natural cavities.
From the peak of the mountain visitors can enjoy the wonderful silence, breathe the pure air and admire the spectacular view of the island at 360°!